Dublin Bus Fares
Leap Card is the hassle-free way to pay for travel on Dublin Bus. Leap Card fares are at least 20% cheaper than single cash fares.
Adult / Student Fares
Stages
Cash Adult
Leap Adult
Leap Saving!
City Centre
€0.75
€0.60
20%
Over 13 Stages
€3.30
€2.60
21%
Leap Card Capping
Leap Card Caps your Travel Credit spend, so once you hit an applicable Cap you can travel for free on those services for the rest of the day or week: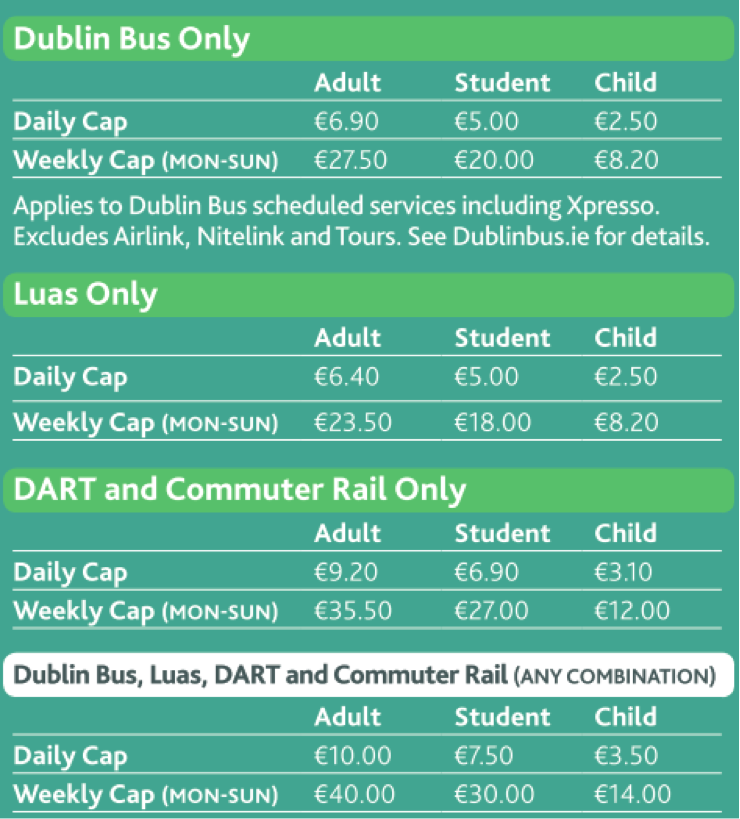 These fares are applicable from 1st December 2014.