Go-Ahead Ireland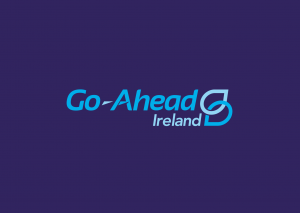 Go-Ahead Ireland, Dublin's newest bus company will commence operation on behalf of Transport for Ireland in Autumn 2018.
Go-Ahead Ireland will launch Transport for Ireland's brand new Route 175 (Citywest-UCD) bus service from September 2018.
In October 2018 they will begin a phased takeover of 24 Transport for Ireland routes in the Outer Dublin Metropolitan Area, starting with routes 45A, 75, 184, 63, 185, 111 & 59.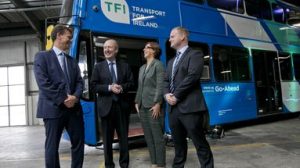 Service Information
Go-Ahead Ireland service information will be available via the TFI National Journey Planner and TFI Real Time Ireland apps.
It is highly recommended you download the Real Time app to ensure you stay up-to-date with the latest bus service information.
– Leap Card accepted on Go-Ahead Ireland services
– Free Travel Pass accepted on Go-Ahead Ireland services
– Dublin Bus annual, monthly and taxsaver tickets accepted on Go-Ahead Ireland services

Contact Details
Web: Go-Ahead Ireland
Address: Ballymount Road Lower, Dublin 12, D12 X201
Facebook: www.facebook.com/goaheadireland12
Twitter: @goaheadireland
Phone: 1850 80 40 71
Go-Ahead Ireland customer service opening hours:
0700 to 1900 Monday to Friday (excluding Public Holidays)

0800 to 1800 Saturday, Sunday and Public Holidays (except Christmas Day)